Technology for the Chiropractic Entrepreneur
Finally—The Complete Business Management Tool for the Chiropractic Industry
Take a Tour
It's Time For A Change
Introducing HealthCORE, a technology solution that not only increases clinic profitability, but also enhances the entire experience for EVERYONE — including your patients!
1. Entrepreneur Business Owner
Data Driven To Its CORE
For the entrepreneurial doctor who wants to build an enterprise that increases impact, revenue, AND net worth, HealthCORE Technology provides readily accessible data to make informed decisions.
Results Driven
Marketing results that are linked with services and revenue to evaluate ROI.
Financial Accountability
Complete financial accountability to see details about revenue and the efficiency of the revenue cycle.
Multiple Doctors / Multiple Clinics
Comparative analysis between multiple doctors or multiple clinics to evaluate performance and determine training needs.
2. Clinical Treating Doctor
Make a Bigger Impact in Less Time
Efficient EHR documentation is widely available. What is unique to HealthCORE is the ability to easily provide additional therapeutic services with documented medical necessity, improving patient outcomes and clinic profitability.
HealthCORE technology provides statistical reporting that will not only allow doctors to evaluate the effectiveness of clinical care on patient outcomes, but also monitor the impact of communication systems on the patient experience.
Build a massive practice, impact a lot of people, and still be home for dinner with your family or have time for yourself!
3. Billing & Financial Manager
Analyze Your Business in Terms of Time and Money
Transparency
Completely transparent financial accountability that prevents claims from falling through the cracks.
Flexibility
Dynamic functionality that allows for seamless movement between various parts of the software, increasing efficiency when making changes, fixing errors, and rebilling, resulting in improved cash flow and reduced accounts receivable.
Detailed Data
Always know where the money is and where the challenges are that could be slowing the revenue cycle down.
Simple Payments
Integrated patient payment solutions that improve a patient's ability to stay current on their accounts and reduce the time and cost of collections.
No More Flying Blind!
Imagine having the ability to see industry leading analytics on each of your clients, providing visibility into every aspect of their practice -- without having to rely on the clients to send anything!
Multi-Clinic Coach or Owner
Quickly switch between any of your clients that utilize HealthCORE Technology to monitor their performance data. It's all available in one application - HealthCORE!
MOST Important — The Patient
From check-in to automated payments, the entire HealthCORE system is designed to improve the patient experience.
The Challenge
One of the biggest causes of dissatisfied or frustrated patients is financial issues. This includes not having an accurate accounting of their balance, not getting regular patient statements to keep them informed, and then being surprised when receiving a bill they didn't know they had and don't understand.
Eliminating the Challenge
HealthCORE Technology removes that challenge using built-in tools that give patients ways to stay on top of their accounts with easy-to-access information. The automated payment program creates an easy way for patients to afford care, which is especially important as more and more financial responsibility belongs to them.

"The digital log for therapy has allowed me to provide additional services to patients, and have great documentation to justify medical necessity if an insurance carrier doesn't want to pay. This provides us with a better patient experience, improved patient outcomes, and increased revenue and profitability."

Dr. Mike Hendricks
More Services, Better Outcomes, Increased Revenue
Get access to technology tools, like a digital therapy log, that allow for easy, but thorough, documentation of additional services creating better patient outcomes and additional practice revenue.
Schedule A Demo

"The business analytics in the HealthCORE technology allows us to really see what's going on in every aspect of our business. I always know how to improve the business based on real time data, and I always know where our money is at using the detailed accounts receivable tools available in the software."

Dr. Lonnie Peets
What Gets Measured Gets Improved
The most common complaints doctors have are "I can't see my numbers" or "I don't have the reports I need". HealthCORE solves those problems with an analytics tool that instantly provides access to the data required for managing the business, making informed decisions and planning for the future.
The analytics tool also provides consultants comprehensive information, representing multiple facets of the business, to help them form the best possible insight and coaching.
Schedule A Demo

"I couldn't have imagined transitioning with another software and getting this level of support. You guys have been so helpful through this whole process and made this transition such a smooth one. Speaking for myself and Dr Chad, we're grateful for the HealthCORE team and everyone's willingness to hear our questions and concerns and respond to them with actionable resources."

Christina R.

Office Manager
We Make It Easy From the Start
No more excuses for staying stuck with a software that doesn't have the tools to run your business. HealthCORE's comprehensive conversion imports more data than any software has ever accomplished before, lowering the barrier that keeps you from making a change.
For some software systems, in addition to the basic demographics, HealthCORE converts everything from charges and payments to EHR documentation and patient insurance coverage, eliminating the need for time consuming manual input that other conversion methods require.
*data conversion varies depending on data access in your current system
Schedule A Demo

"Our office had been using another software for a few years and experienced multiple issues and lack of support. It created a tremendous amount of frustration and tension in the office and I don't even want to think about how much was lost on the billing and collection side as a result. But, changing billing and scheduling software also carries with it it's inherent risks and troubles so we did not know of a better option. We were told about HealthCORE from a friend and peer of mine and made the call. The transition process was simple and they were there the entire time to support and walk us through it. They made something that would normally be a drain on the time and energy of the practice, a breeze. Since switching over 2 months ago, they have maintained that level of support and it is so greatly appreciated. Staff is happier and things are much easier! We have seen a significant amount of growth in the practice as well and I do attribute that in part to an easier management process."

Dr. Frank Dachtler
We're Here To Help
We're invested in your success and our team is here to make sure you're supported every step of the way. Our personalized approach is delivered via multiple channels: live chat, phone, video, and knowledge base articles. Each tool helps us meet you where you are and provide answers you're looking for whenever you need us.
The HealthCORE support team is made up of experts who have worked in clinics and understand the software, a winning combination providing you with the easiest, best answers to your questions.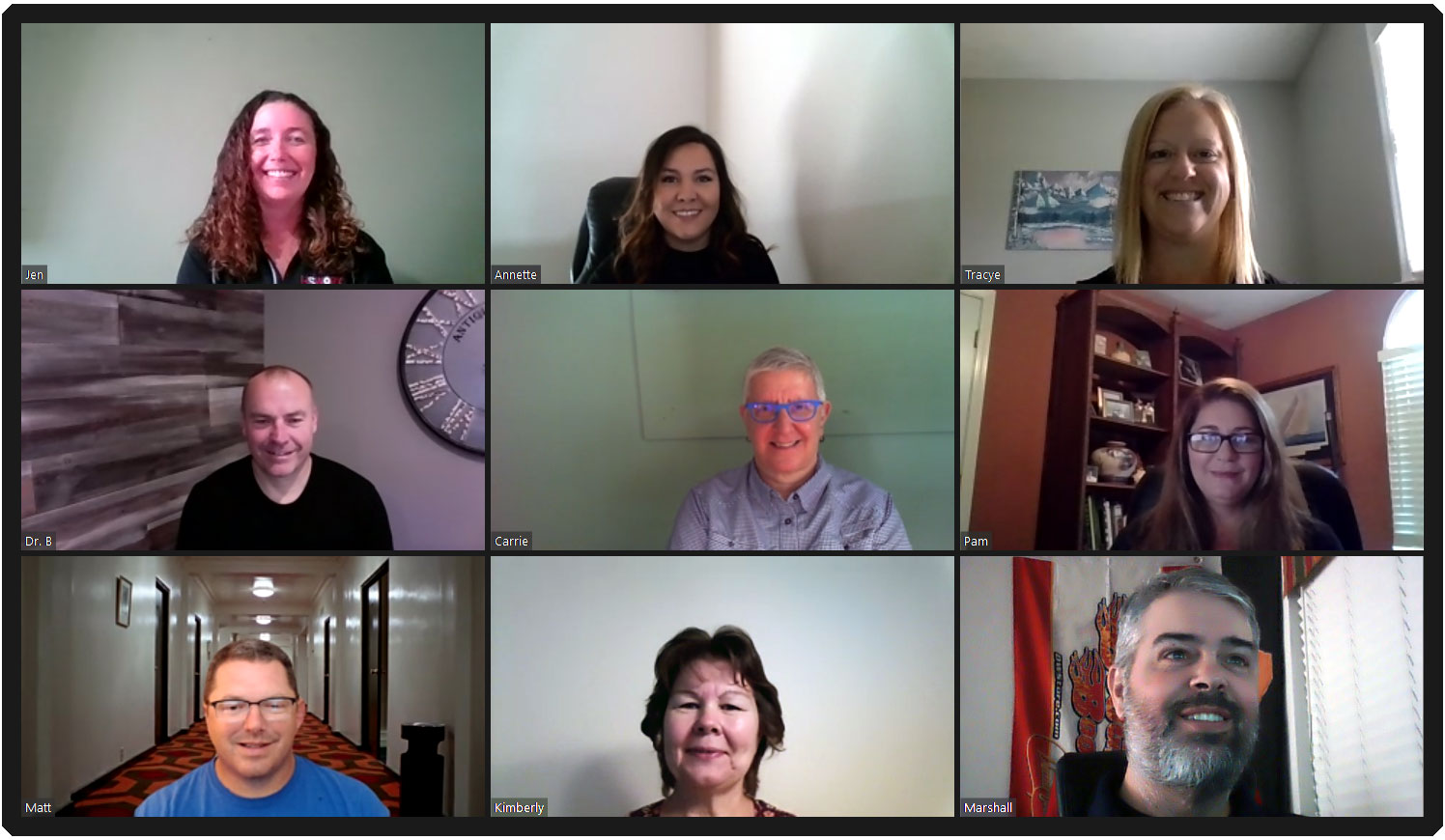 "I tried running a billing team with other software systems and found it inefficient and it was nearly impossible to feel confident that all accounts were getting worked properly. Using the HealthCORE software allows our team to work efficiently and feel confident we are doing a great job for our clients."

Esa Weckman

Billing Specialist
Simple Pricing
Comprehensive doesn't have to be complicated. That includes your software and what you pay for it. HealthCORE gives you one great solution with one easy to understand price (no calculator required!)
HealthCORE Premium



EHR - Electronic Health Records
Patient Management
Billing
Therapy Log
Patient Payment Manager
Patient Check-in Kiosk
Appointment Reminders
*$49 per month per additional provider
Ready to learn more about HealthCORE?
We're here to answer all your questions so you are confident that HealthCORE is the solution for you and your team.